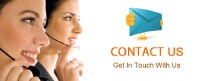 Name: Rube Goldberg
Tel: +86-13697458841
E-mail: sales@aldpcb.com
Add: No.67 Chun Hui Si Street Luogang District,Guangzhou City,Guangdong Province,China

Our mission:

Global quality PCB manufacturer with low cost. To meet or exceed our customers expectation, ALD PCB is continuously improving our processes and capabilities to cut operational costs and providing the latest technologies and excellent quality.

ALD Approach

Once the cooperation is set up. ALD PCB knowledgeable staff utilizes rich experience to offer the best quality at the competitive price. We firmly believe that instant communication, attention to detail, and customer-oriented service can avoid many problems. We pursuit to turn first time customers into long term ones. Actually many of our customers are referred by regular ones.

Quality, Cost, Quick Turn

ALD PCB continuously pursues advanced technology to provide you the latest and most cost effective PCB manufacturing solutions. We dedicate to improve our manufacturing capabilities to meet customer needs in the demanding market. We are also aggressively developing and investing in new technologies and processes which will reduce costs and improve production efficiency. Our Quick Turn PCB prototype team could turn your design files into PCBs in 16 hours!

Service Guarantees

Our commitment to customer service and quality is integrated into our management system. All of ALD PCB staffs, from our project managers and skilled engineers to our manufacturing factory workers, are trained to understand global customers' requirements and how to work efficiently to reduce cost with lean management concept.