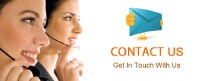 Name: Rube Goldberg
Tel: +86-13697458841
E-mail: sales@aldpcb.com
Add: No.67 Chun Hui Si Street Luogang District,Guangzhou City,Guangdong Province,China

Why shoud we concern our own PCB orders?

Many customers would be shocked if they really understand and concern their PCB orders.What most customers are concerning their PCB boards about is just pricing,thickness,size and conductivity.If we evaluate our PCB orders only according these factors,PCB boards from different PCB manufactuers doesn't look so different.When you really understand what is PCB board and start to concern it's intrinsic quality,you will find so big difference between inferior manufactuer and quality PCB supplier.If you concern stable quality and product life cycle of your PCB orders,the following sepecifications shouldn't be ignored.

Wall copper in the PTH holes

Could we regards those PCBs which have passed final E-test as high quality products? The answer is No.PTH holes are the key part to connect inner layer with outer layer ,so the whole project would fail when there is no conductivity between inner layers and outer layers.The wall copper should reach at least 20um as per IPC II and 25um as per IPC III.We can expect good conductivity and long term durability only when wall copper is accordance with IPC standards.High voltage may make inner layer separate from outer layer in those PCB boards which don't have enough wall copper and can not withstand such high voltage.Such quality is really a disaster for the whole electrical project.ALD PCB will not make this happen and be responseful for your whole product life cycle.

Isolation material thickness

Isolation material in PCB board is called Prepreg which is designed to isolate different copper layers.When customers decide to start to place a PCB order,they must tell PCB manufactuers what kind and thickness of Prepreg should be used in their PCB boards.When their PCB boards must withstand high voltage,they must know min breakdown voltage of prepreg.Gernerally speaking thicker copper weight requires thicker prepreg.If Prepreg is too or inferior quality,delamination and void may happen.

Mask thickness&Hardness

Soldmask material is kind of covering material on the surface of PCB board which is applied to isolate PCB surface from foreign chemicals and prevent oxidiation.If thickness and hardness don't comply with IPC standards,bubble and mask peeling may apprear on the PCB surface.

Copper etching allowance

Most of PCB boards are made by using special chemicals to etch over those uncessnary copper fols.During this process it is really important for good PCB manufacturer to control tolerance of copper etching.Customers must know this allowance is beyond industrial standards or not.Components can not be assembled well on the board surface if etching tolerance is huge for outer layers.Excessive copper etching for inner layers would shorten the whole product life cycle.
Our good manangement system,quality commitment and technology capability make us always work in the right direction.To be the customer first choice we have to work proactively and be best on each related factor which probably lead a potential quality issue in customers' PCB board.We have made a lot of investment in advanced PCB equipment and employment of many experienced PCB experts,which can ensure all our PCB boards can comply with current IPC standards whatever you do a visual inspection or mircosection analysis on our PCB boards.Each process of PCB manufacturing will be inspected carefully and then go to next process.Our advanced equipment and professional staffs can make you get PCBs exactly as close as to your original data.


---

►If you need to PCB quote, Please contact us at sales@aldpcb.com , Or if you have any PCB engineering problem, Please contact us at eng@aldpcb.com