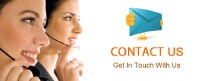 Name: Rube Goldberg
Tel: +86-13697458841
E-mail: sales@aldpcb.com
Add: No.67 Chun Hui Si Street Luogang District,Guangzhou City,Guangdong Province,China

ALD PCB is a professional PCB Manufacturer. We not only provide you with world-class PCB, but also provide you with professional PCB Engineering technical support. Our PCB Engineering Support department win a good reputation for us, they has always been our pride.
With ALD PCB 's strong PCB Engineering Support, We can provide assistance with Impedance Calculations, as well as unique solutions to complex design issues.


Panelization or Board Array Configuration Provided 1/4 mil plotting resolution

Over 200 Design for Manufacturing ability checks Complete file editing capabilities

Compatible with all common PCB design software:

(Allegro, Mentor, Zuken, AutoCAD , Cam350, Protel 99SE,Altium Designer , ,Eagle,EXpress PCB,Sprint layout ETC. Need to send date file back to confirm)

Sotware Tools:

CAM/GERBER

Mentor PADS 2007
Valor Genesis 2000
Advanced CAM technologies CAM 350.
Lavanier View 2001
Mania Silver Writer 8820 Photoplotter
Carnfeldt GL 361 Film Processor
Gerber Cresent 30 Photoplotters
Kodak Kodamatic 66S Processor