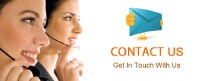 Name: Rube Goldberg
Tel: +86-13697458841
E-mail: sales@aldpcb.com
Add: No.67 Chun Hui Si Street Luogang District,Guangzhou City,Guangdong Province,China

Our PCBA factory imported the brand new equipment; we can assembly the PCB fast and accurately. Every assembly machine can assemble the smallest 0201 package advice and the QFP, BGA chip with 0.3mm pitch. Both Lead and Lead Free are available.
Parameter

Small Quantities

Allegro

SMT Mount components specifications

Dimensions

Min . Specifications




0402




01005

Max . Size

31mm×31mm

45 mm×45mm

Component height

≤6.5mm

≤15mm

CSP,BGA

Mini pitch(PITCH)

≥0.8mm

≥0.3mm

QFP,SOP

Mini pitch(PITCH)

0.5mm

≥0.3mm


SMT Shape specification

L×W

Min .

≥50 mm×50mm

﹤50*50mm

Max .

460 mm×440mm

>460 mm×440mm

Thickness

Thinnest

≥0.8MM

<0.8MM

Thickest

≤2MM

>2MM


PCB Plate

FR-4,CEM-1,CEM-3,PTFE,FPC,Aluminium Base


PCB Surface Treatment

Immersion Silver, Immersion, Tin Lead Free HAL